Last updated on April 1st, 2019 at 06:59 am
Drawing Files in AutoCAD contains very specific details and an optimal tool is required to convert DWG files to PDF which maintains the originality of drawing files. PDF files of make them easy to share and users who don't have AutoCAD install in their system can view them. There are very less software available that gives you optimal results AutoDWG PDF Converter is one such tool for DWG to PDF converter.
The DWG to PDF software can also be used as DXF to PDF and DWF to PDF converter without AutoCAD. Many users search for AutoDWG DWG to PDF converter online free, but these online converters extract data from your file compromising the security. With AutoDWG PDF Converter, you can batch process files and obtain PDF files simultaneously.
---
Download AutoDWG DWG to PDF Converter

---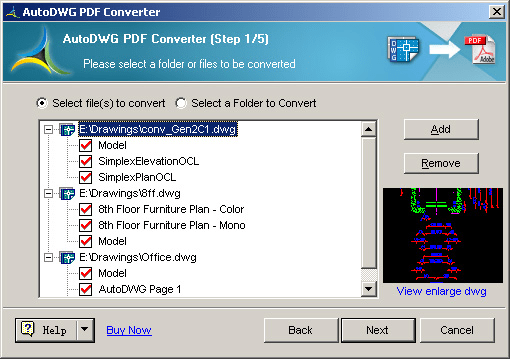 While selecting a converter, the most important points to be considered is that it can access all the essential components of DWG file like XLINE, 3DFACE, ARC, POLYLINE. AutoDWG DWG to PDF converter is capable of repairing and extracting all these components. It supports AutoCAD version R2.5 to R14 and is compatible with Windows XP to Windows 10.
Features of DWG to PDF Converter by AutoDWG
This tool has variety number of customer that distinguishes it from other conversion tools. Some of the best features of DWG to PDF converter are
Rich Quality Output – DWG to PDF converter feature to recognize objects clearly like 3DFACE, VERTEX & POLYLINE (2D, 3D, MESH, PFACE), ATTRIB, ATTDEF, ENDBLK, SEQEND, INSERT, DIMENSION, OBJ (LINEAR, STYLE, LTYPE) and gives high quality image on PDF File. There is no alteration between the original DWG file and PDF file.
Convert Files in Batch Mode – You can select multiple files in DWG to PDF converter to obtain AutoCAD drawing file (DWG) in PDF format. The tool gives flexibility to select complete folder having DWG/ DXF/ DWF files to be converted in PDF format.
Support for CTB and OLE – One of the amazing features of DWG to PDF converter is that one can import the CTB file and convert it. Additionally, it supports AutoCAD OLE entity
Make Search Easy with TTF – When DWG to PDF converter output the PDF file searching of items becomes difficult. But with its 'Retain True Type Fonts' you can search the text and make modifications as required.
Editing Converted PDF: Generally PDF software's does not support editing of files. DWG to PDF converter gives user the flexibility to edit PDF files as per requirement. You can even set permissions to copy from PDF and print the AutoCAD PDF file
Set Password to PDF: The AutoCAD DWG file is the personal authority of a user and he/she can secure it by encrypting it with password. Set password on the output PDF file for security purposes
PDF Watermark: To avoid duplicate use, you can add watermark to the file. Customize the watermark text, font, size, rotation and hyperlink attached to it.
Compatibility: DWG to PDF Converter is compatible with all version of AutoCAD like R2.5, R2.6, R9, R10, R11, R12, R13, R14 .
Pricing AutoDWG DWG to PDF Converter
The converter comes in three versions i.e. Simple DWG to PDF Converter, DWG to PDF Converter Pro, DWG to PDF Server.
| | | | |
| --- | --- | --- | --- |
| Details | DWG to PDF Converter | DWG to PDF Pro | DWG to PDF Server |
| Price in USD | $99.00 | $129.00 | $990.00 |
| License Validity | Lifetime | Lifetime | Lifetime |
| Advanced Watermark | No | Yes | Yes |
| Command Line Support | No | No | Yes |
The DWG to PDF Server can run on the server for multiple users.
How to Convert DWG to PDF Format
Using DWG to PDF converter to obtain PDF files from AutoCAD DWG/ DWF and DXF is very easy. It's interactive GUI makes it easy to use. Check details here
Download and Install the DWG to PDF converter
Now Open the PDF converter and click on Add button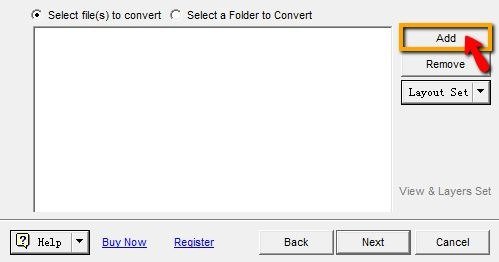 Select the DWG files or folder to convert and click Next
Select the PDF Output options, color, page size, output file and then Next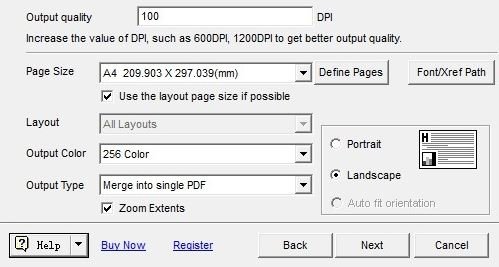 Set the pen width and browse the location where to save converted file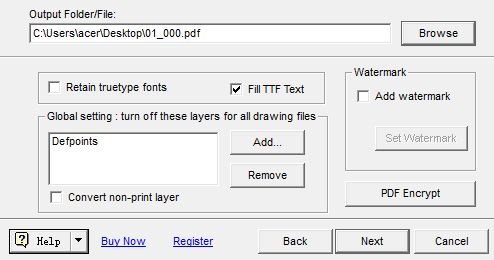 Select option to use TTF, add watermark and encrypt PDF file
Select Next and then click on Convert Now button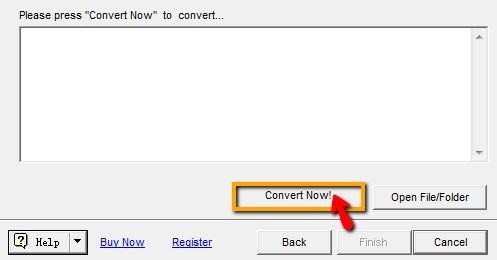 The process will start, click on 'Open File/ Folder' button to check converted file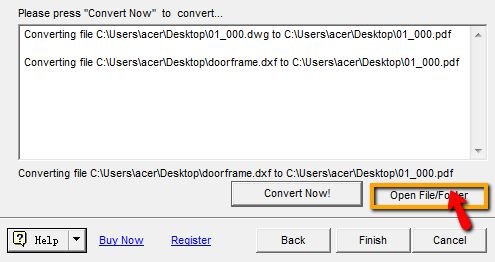 Try the free version of DWG to PDF converter to check performance, quality of PDF files.
---
Download AutoDWG DWG to PDF Converter

---