Affiliate Disclosure: Some links available on this website are affiliate links, so whenever you click on the link and buy the product we get a share of the sale.
Summary: In this article we will go through the various steps involved in migrating Apple Mail mailbox to Outlook PST format
There are so many email applications now available that it has become difficult for users to decide which one to choose. Each email client promises to offer better features. We have now Spicebird, Apple Mail, Thunderbird, Eudora OperaMail, Entourage, Pocomail,  MacLiveMail, Mulberry, SeaMonkey, MozillaMail, Netscape, Evolution and many other mail applications.
Generally these mail applications used different file format. Apple Mail stores data in MBOX format and if we want to access Apple Mail into Outlook than we need to convert it in to PST file. We can use an MBOX to PST converter but here we will discuss manual method to convert Apple mail to Outlook.
Other reasons to switch from Apple Mail to MS outlook are:
Anti-Spam function
Password Protection
Inbuilt Calendar
Compatibility with various Operating Systems
---
Download Stellar MBOX to PST for Free Here

---
Steps to Convert MBOX to PST Manually
Converting MBOX to PST is a three steps process which includes
Save MBOX as EML files
Move the EML files to Outlook
Export the EML file in PST format
Step 1: Convert MBOX in EML format
Open the E-mail application that stores file in MBOX format like Apple Mail
Now go to the folder you want to export files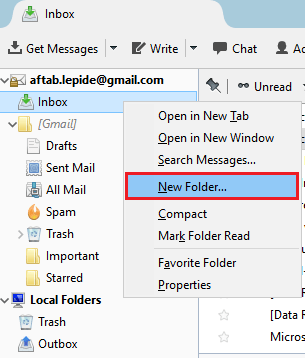 Right click on the folder and click on 'New Folder'
Give a name to this folder and click on 'Create Folder' button in next window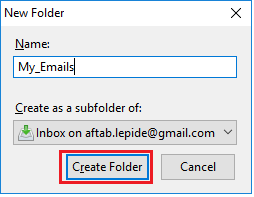 Select the messages from the folder you want to move messages and then right click on it
Select Move to>>>Account name>>>Folder and then select the new folder created.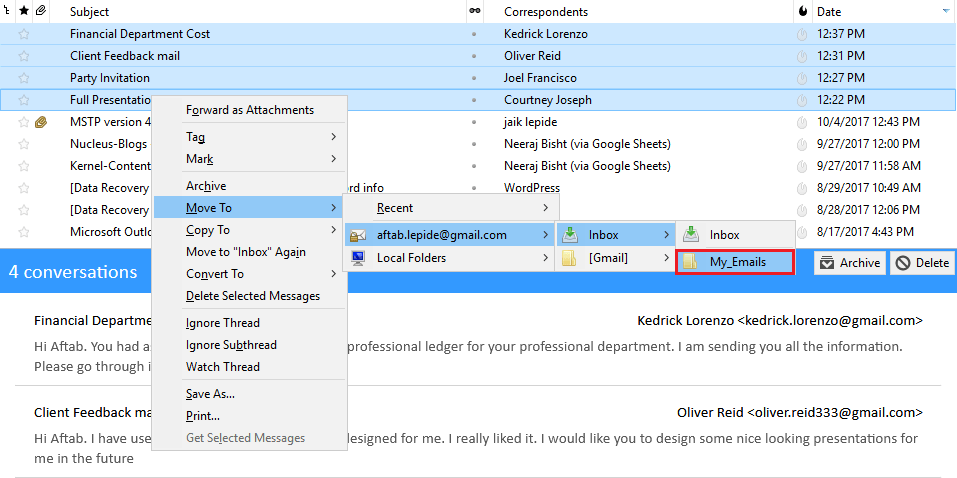 Now all the MBOX mails will be present in newly created folder
Select all the messages and right click on it
Choose Save as option and in save as type select the EML format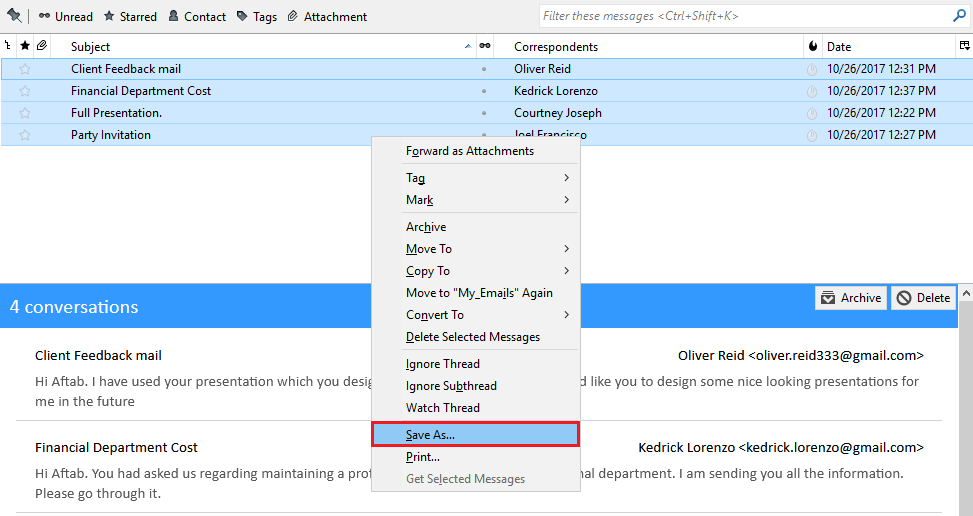 The MBOX files will be converted to EML format
Now move to Second Step
Step 2: Move EML to Outlook
Open the Outlook application in your system
Browse to the folder where EML files are stored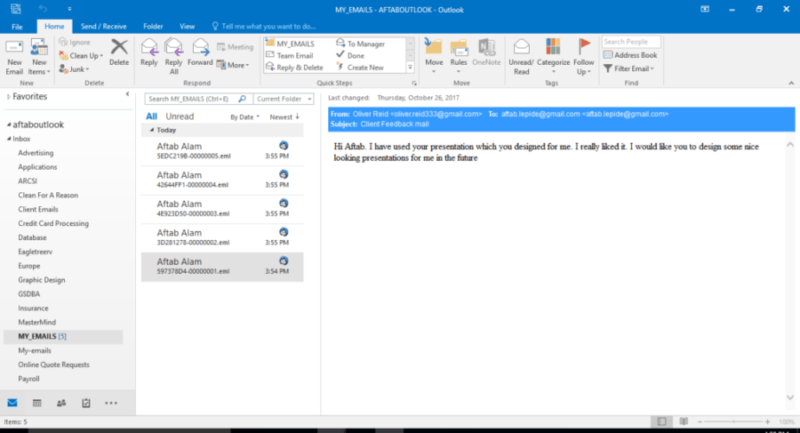 Now drag and drop these EML file folder to any Outlook folder
Step 3: Export EML to PST
The third and final step is to convert EML to PST format in Outlook
Open the Outlook app and go to File then Open & Export tab
Click on the Import/ Export link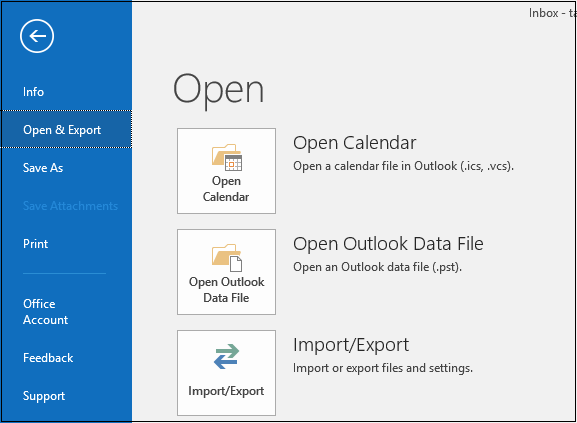 The import/ export wizard will open, now select the option 'Export to a file' and click next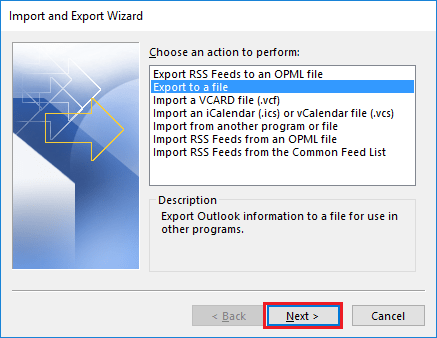 Select the file type as Outlook data file (.pst)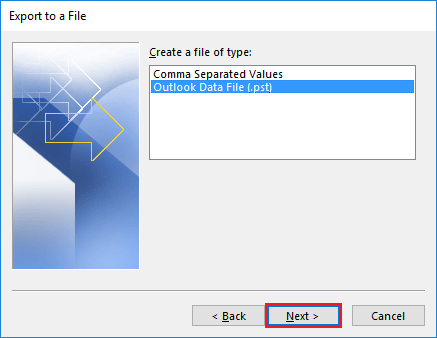 In next window select the folder where EML files are stored and checkmark 'include subfolders'
Now select the location to save the new PST file
Click 'Do not export duplicate items' and click on Finish button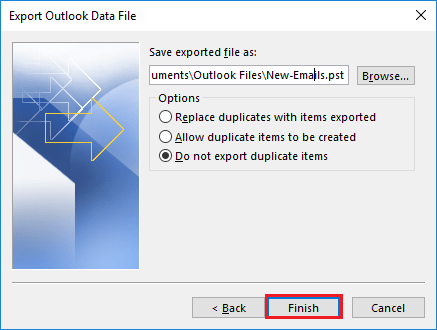 The EML files will be converted to PST and save at the mentioned location
Check the newly created PST file by going to path where PST files are stored
Thus In these three simple steps you can convert the MBOX files to PST and migrate the data to Outlook.
Stellar Converter for MBOX
Moving MBOX Files to PST seems a complex process and requires deep knowledge of Outlook. To avoid all this steps you can use MBOX to PST converter, The MBOX to PST tool supports major email clients. It gives you risk and secure conversion of files and you can preview files before converting them. You can save files in New or existing PST file by using MBOX converter.
---
Download Stellar MBOX to PST for Free Here

---