Affiliate Disclosure: Some links available on this website are affiliate links, so whenever you click on the link and buy the product we get a share of the sale.
Apart from the WhatsApp, facebook messenger and other apps, the inbuilt iPhone messaging applications serve an important purpose. All the subscribed services, apps, contacts sent messages in form of text messages that are stored in iPhone. So, if a message gets deleted then it becomes hard to recover unless you have iPhone backup. Mostly users move to iTunes backup to recover deleted messages in iPhone but it has certain limitations like the method can be used only on desktop. So, how to recover lost/ deleted text messages from iPhone without a computer?
iCloud backups could work out in this scenario. As iTunes can be used only on computer then the only option left is iCloud. If the iCloud backup is turn on then users can simply restore deleted text messages from the phone itself without any PC.
How to Recover Deleted Text Messages from iPhone
If the iCloud backup is turn on then users can restore messages, contacts, photos, videos, attachments and all other items. Check the steps for deleted iPhone message recovery
From the home screen of iPhone click on Settings icon
Now you will see account name, click on the tab
Your account will open, now scroll down and click on iCloud
Check whether iCloud backup is ON
Click on the iCloud Backup tab and check details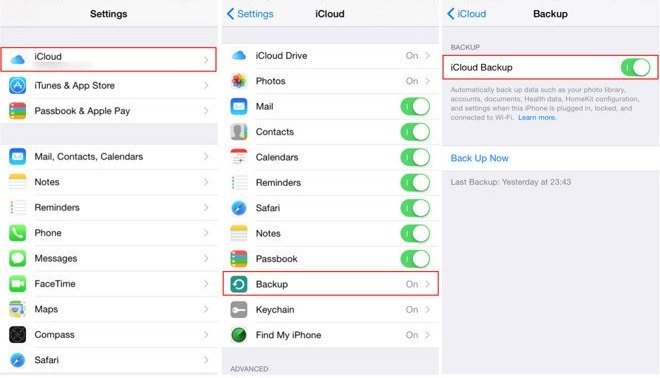 It will show the last successful backup with date and time
If the messages deleted are before that backup time then they can be restored
If the iPhone messages deleted after backup date, then it is easy to restore them
Restore Deleted iPhone Messages From iCloud
Now we have check the messages, recover the deleted messages by given steps
Click on Settings and then 'General' tab
Scroll down and click on 'Reset'
Select the option 'Erase All Content and Settings'
Now a pop-up box will appear with three options 'Backup and Erase', 'Erase Now' and Cancel
Here be careful to click only on 'Erase Now'. If you choose 'Backup and Erase' then the last backup will override and your will lose previous backup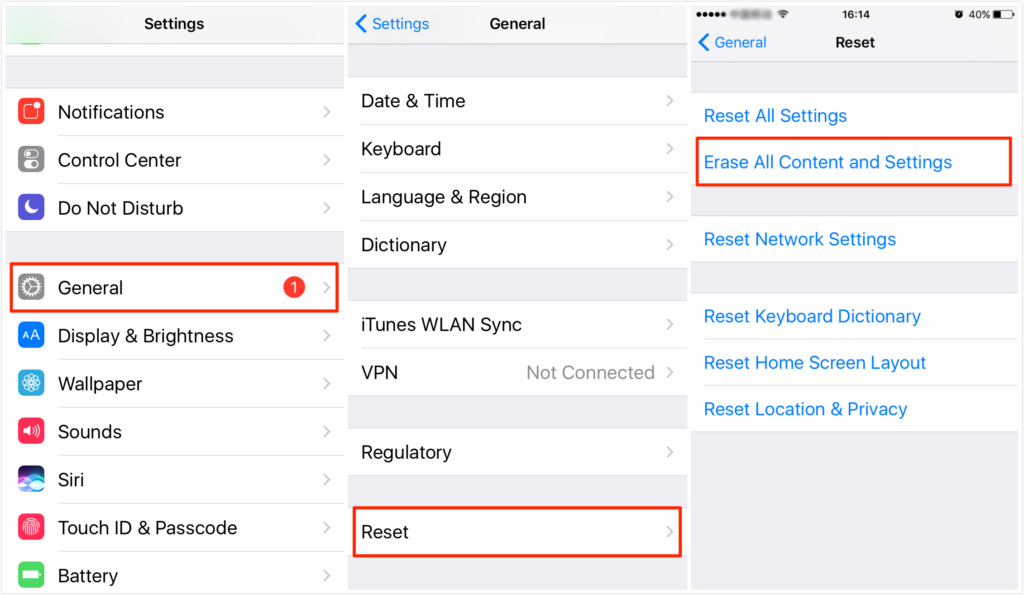 When you erase the content the phone will restart
Select the settings your country, WiFi settings and you will see Apps and Data screen
Now enter the password to sign in to your iCloud account
When you sign in to iCloud backup a list of backup options will be available
Select the latest backup and click on it to restore to iPhone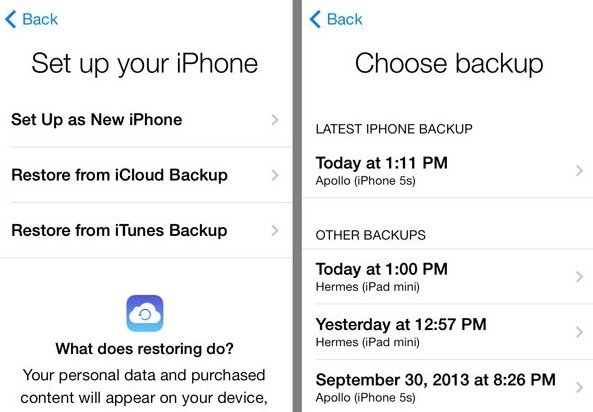 When the backup gets completed the iPhone will start normally as it is with all the contents available including the deleted messages.
All your deleted messages will be recovered from the iCloud backup and you can restore them to iPhone. So this is the free and easy method for message recovery in iPhone without PC.