Affiliate Disclosure: Some links available on this website are affiliate links, so whenever you click on the link and buy the product we get a share of the sale.
We often face a situation where our laptop screen suddenly goes to blue displaying error messages. Well, the BSOD or expanded as Blue Screen of Death is a method used by Windows OS to protect from severe damages if there are certain problems in PC. Out of many errors, one that users mainly encounter is BAD POOL HEADER 0x00000019. There could be multiple causes of this error messages like bad sectors in the hard drive, RAM, incompatible drives and file systems. In order to fix BAD POOL HEADER 0x00000019 error users can try these top 5 techniques.
If the PC or laptop is not properly managed the error may occur anytime, while we are normally working on computer or after shutdown. But the most expected time for BAD POOL HEADER 0x00000019 is while installing windows. As there is no definite reason or cause for this error we can try random methods to solve it.
Top Methods to Fix BAD POOL HEADER 0x00000019
Here are the top 5 techniques to solve BAD POOL HEADER error in Windows 10
Check Drive With SMART Data
Most of the hard drives and secondary SSD storage drives come with Self-Monitoring Analysis and Reporting Technology (SMART) inbuilt feature. This SMART data enables users to monitor the hard drive and factors that could lead to BAD POOL HEADER.

Use the SMART option and then check reallocated Sector Count and Current Pending Sector Count if the status displayed is somewhat different from normal value then refresh it and restart the system.
Disconnect External Drives
Problems in the USB cable of attached drives or in the drives itself causes BAD POOL HEADER 0x00000019. Now, disconnect all the external drives, memory card, USB stick from the PC or laptop and then restart it. If the computer starts normally, then the external drive was causing error.
Test by connecting each drive one by one and know which drive or hard disk is causing the error.
Check Windows RAM
If the RAM is not attached properly or is being damaged then it could cause BAD POOL HEADER 0x00000019. One of the best solution to resolve Windows 10 BSOD BAD POOL HEADER error is testing the RAM with memory diagnostics method.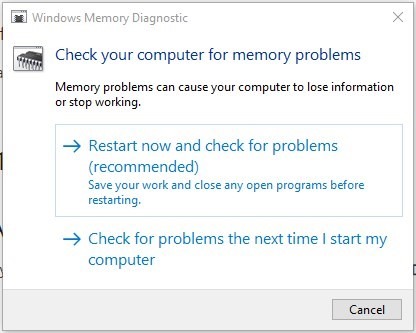 Go to Start or press Window + S
Type Memory Diagnostics and click Windows Memory Diagnostics option
A new window will open, click on 'Restart now and check for problems'
The windows will perform troubleshooting and restart PC without error.
Update or Re-install Drivers
Incompatible drivers also cause BAD POOL HEADER error. Resolve the error by following steps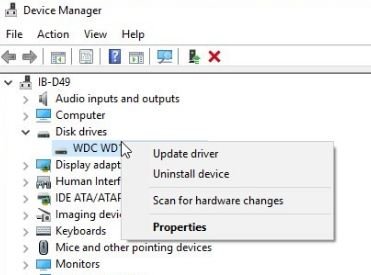 Start the system in Safe Mode
Now go to search and type Device Manager
A new window opens, expand disk drives
The drivers available will be listed
If there is a warning sign, then right click and select 'Update Driver'
Restart system and the BAD POOL HEADER error will be removed
Perform System Restore
Another option is to restore the system to last working state where it was working perfectly.
Start the computer in safe mode
Press Window + S and type System Restore
Now, in System Properties click on 'System Restore'
The system will show the last restore point
Check if there are no major changes made after that date, press next
Windows will set the system to that point and remove error.
These are some of the top best solutions to fix Windows 10 BAD POOL HEADER 0x00000019. If it is still not resolved then try Stellar Windows Data Recovery tool. The software repairs the windows OS files and gives users complete flexibility to fix the error without losing any data. Try and download Stellar Windows Data Recovery tool.