Affiliate Disclosure: Some links available on this website are affiliate links, so whenever you click on the link and buy the product we get a share of the sale.
One of the best database that is supported by various Opearting Systems (OS), browsers and other applications is SQLite. It is one of the popular database management system. SQLite is used by various organizations and developers because of its flexibility, however any interference with the files, network problems or other issues it could get corrupt. To repair SQLite manually follow the below given steps.
---
Download Stellar Repair For SQLite Software

Use Code FRT2020 and Get20% Off
---
Database holds important files of an application and any single error could corrupt the whole database files, so proper caution should be taken while repairing SQLite manually. Corruption in database may be caused by several problems like large database files, unstructured file organization and other issues.
Causes of SQLite Database Corruption
Inappropriate action of process in disk file
Incompatibility among the running threads and processes may damage data file
If the SQLite data protection functionality is disabled
Error in running application may corrupt database
Repair SQLite Database Manually
If you does not have backup of the files, then you can go for manual method to repair database
Open the DB Browse for SQL Lite in your system
Now click on the Execute SQL tab to run query
Now type PRAGMA integrity_check and click on play button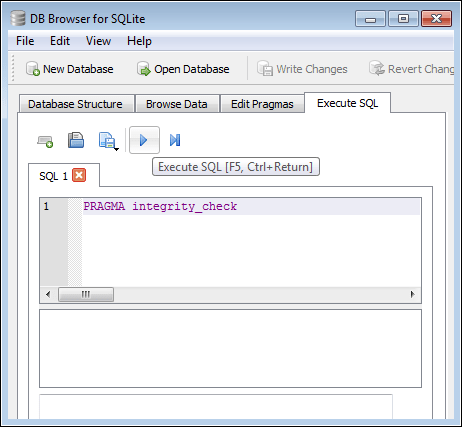 Now you need to export database to SQL file
Click on File go to Export and select Database to SQL File
Now select the items you want to export
Click on the OK button to start export process
Once the process is complete you can again import the database file
Go to File click on Import and select Database to SQL
Now check the SQLite database, it will be working normal. Thus you can fix the error in simple steps and repair SQLite database. The other easier method to repair SQLite database is by using third party software, One such tool is Stellar Repair for SQLite. The SQLite Reapir Tool from Stellar is designed to repair damaged SQLite databases instantly.
---
Download Stellar Repair For SQLite Software

Use Code FRT2020 and Get20% Off
---