Last updated on April 12th, 2019 at 04:23 am
When an employee switch a company and need to take emails, notes, contacts, calendars etc. with him he just take the OST file with him. He might not be aware that the OST file can only be opened with the profile associated with it so a need to Convert OST to PST arises to convert these orphaned OST files. There is few manual methods to save the contents of OST file to PST which are discussed here in detail below:
---
---
Archive Data

This method is useful when you want to carry almost everything, except contacts, with you in a PST. You can email contacts separately. To archive items, perform the below steps, if you are using Outlook 2007 or above:

Open Outlook.
Select Folder > AutoArchive Settings
Now Select AutoArchive tab
Select Archive this folder using these settings.
In the drop-down select days and enter a day in the Clear out items older than
Select Move old items to default archive folder
Click the Apply button.
All items will be moved into the Archive folder and then you can carry that with you.
Create a New PST And Move Data In That

Second option is you create a new PST from File > Account Settings > Account Settings > New. Note the path of the New PST file. Once the PST is created, select all data that you want to carry with you and drag into the new PST file. Once you have moved all data in the new PST file, copy it from the location where you have created it.

Send via Email

Another possible option is a bit tedious and time consuming but you may want to use this method in case the items to be transferred are few. You can forward/email the important emails, contacts, etc to your personal email ID from your official email ID. However, ensure that your company policy allows the same.
If there are many items, then right-click each item and save as Outlook format. Once all items are saved, zip all of them and then forward that zip file as an attachment.
And, you want to carry the calendar entries, you can use the Forward Calendar feature in Outlook 2007 or 2010.
Export Data to PST

It is the last and the best method, which saves a lot of time and efforts. With this method you export an OST into a PST file using an OST2PST converter. It gives you all data with their original formatting while saving your time and efforts.
Note: Consider the company policy
While you want to carry your data with you when leaving the organization, it is must to ensure that your company allows the same. A wrong action may lead into a problem.
Note: Do not delete Exchange profile
Until you have opened the existing OST file and saved its content in PST format, do not delete the current Exchange profile. Once the profile is deleted, you will not be able to fetch data from the OST file and then you will left with one of the below two solutions:
Restore Exchange Account: This method may be helpful only when your system has a restore point otherwise not.
Use Third Party OST to PST converter: It helps you to convert OST to PST and get access to the data stored in OST file.
How to Restore Exchange Account
In order to restore the deleted exchange account, you need to look for the restore point and restore your system on that point. Perform the below steps to restore exchange account: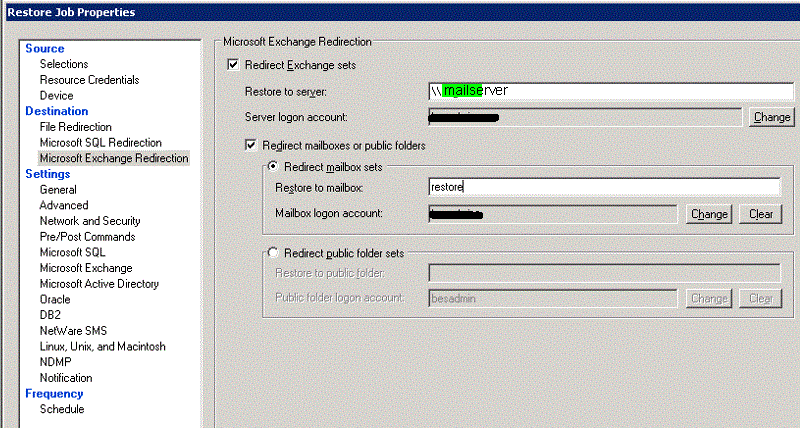 Click Start Menu > Programs > Accessories > System tools or you can also enter %systemroot%\system32\rstrui.exe in the Start search box.
Once the Restore window opens, select an earlier date. Do not select the date on which you have deleted the profile.
Continue the restore process. This process takes some time so keep patience.
After successfuly ompleting the steps mentioned above , the account will be restored and then you can open the OST file and save it in a PST using one of the methods listed above.
Third Party OST to PST Converter
As Microsoft has now discontinued OST2PST.exe tool so you are left with the option to use third party Convert OST to PST application if you have deleted the Exchange Account and not able to restore it back, or you have already left the firm you were working with. Here is the list of few Best OST to PST Converter to convert ost to pst available choose the one you like. Personally i suggest you to use Stellar Phoenix OST to PST Conversion application which performs safe and easy conversion of orphaned OST file to usable PST format which is easily importable to MS Outlook. Below are some good OST to PST tools available to download from
---
---