If you have applied password to PST file to protect it from unintended access but unfortunately you are not able to remember it now then the contents of PST will not be fetched. Microsoft Outlook don't provide any help in retrieving a lost PST password, in such situation you can download free tool called pst19upg.exe from Here and remove password from encrypted outlook PST file.
Microsoft released pst19upg.exe freeware to upgrade PST files to work on later versions but it can also be used to  remove password from the PST file. However, pst19upg.exe utility can work only on PST files created with Outlook 2002 or older versions (ANSI PST) of Outlook. Latest version of Outlook 2007 and above have UNICODE PST file, to remove password from these files you can use Stellar Outlook Password Recovery Software.
---
Download Stellar Outlook Password Recovery Tool

Use Code FRT2020 & Get 20% Off
---
How to use pst19upg.exe and Scanpst.exe to remove password
First you need to Close the Outlook.
Create a Copy of the PST file as backup option so that if anything goes wrong the data can be retrieved back
Go to Start and type CMD (Command Prompt)
When the icon appear right click on it and select 'Run as Administrator'
Now on Run command type the file path to pst19up and your pst name:exe -x filename.pst and hit enter
Example  "C:Users/Documentspst19upg.exe" -x outlook.pst
This will create a copy of the pst called "filename.psx" (where filename is the same name as the original pst file).

When the process completes rename the original PST file
At the command prompt, type exe -i filename.psx and hit enter. Remember, you need to use the full path to pst19upg.
This process will create a password-free pst file from the psx file.
When the changes are made you have to make sure that the file is error-free, to test this use the ScanPST.Exe tool
Repair PST with ScanPST.exe
Launch the Inbox Repair Tool (scanpst.exe) from C:\Program Files (x86)\Microsoft Office\root\Office19
Click on the browse button and add the PST file,
Click on the start button to begin scan the tool will scan PST file for any errors and report if found any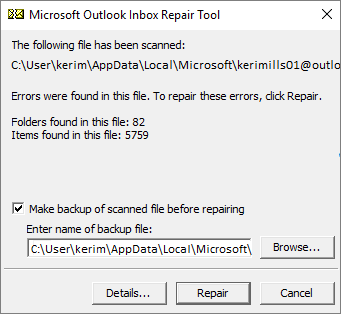 Now click on Repair, if you want to backup files then click on browse and select the location to save backup files
The PST file will get repaired and will be error-free.
Third Party Options
To remove password from Outlook 2003 and later version(UNICODE) pst file you need to use third-party applications. Stellar PST Password Recovery software recovers the lost and forgotten password in minutes. Check the steps to retrieve Outlook password.
Outlook Password Recovery in Outlook 2016/ 2013/ 2010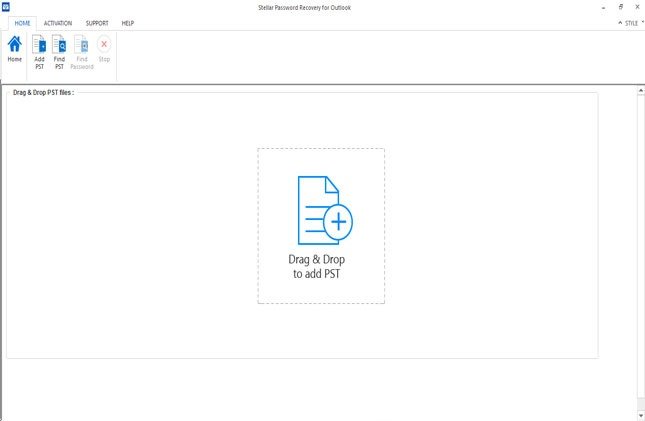 Click on the 'Add Files' option and select the PST file
Browse the folders to add PST file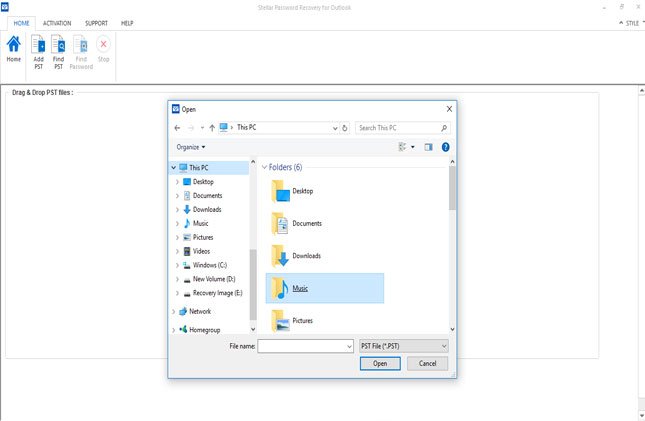 Else click on 'Find PST' if the path to file is not known
From the list of PST's select the one for which you want to restore password and press the 'Find Password' button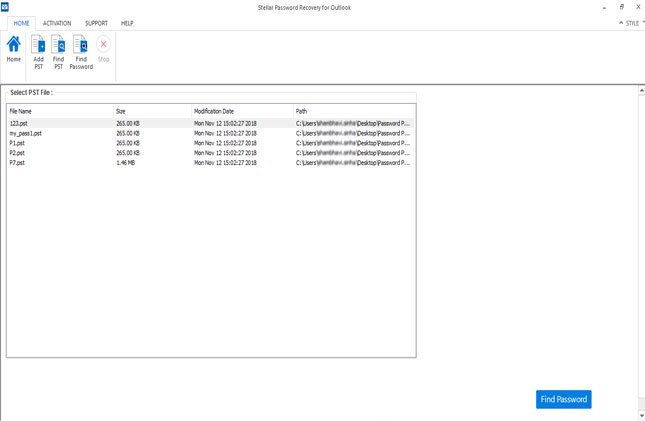 Now Stellar will run its engine and give 6 random passwords
Use any of the passwords to unlock PST
The Outlook PST file will open easily without any error or data loss
Thus, Stellar Outlook PST Password recovery makes it easy to unlock the PST file. It is recommended to backup PST file before recovering password or else the tool will back up the data while removing the password.
---