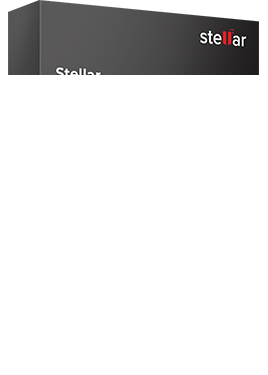 EDB to PST Converter
Our EDB to PST converter is exemplary software that allows its users to convert online and offline Exchange Server Database files (EDB) to MS Outlook (PST) files. This EDB to PST converter helps you in extracting all the important Exchange mailbox data including emails, contacts, attachments, calendar, etc. In addition to this, here is all this tool can do:
Migrates EDB to PST thereby extracting all the email components
Supports conversion of multiple EDB files and archive mailboxes to PST
Exports offline EDB data to Live Exchange server and Office 365
Allows saving the converted data in EML, MSG, RTF, PDF and HTML formats
Supports MS Exchange 2016, 2013, 2007, 2003, 2000 and 5.5 versions
---
Mentioned below are some of the advantages of using EDB to PST conversion software:
Swift migration of EDB to PST and extraction of email components
This tool allows you to extract all the email components within Exchange database files (EDB) and convert them into Outlook PST format by keeping its original format intact. Thus the new PST file so created can be easily imported to MS Outlook and easily accessed to refer to the data.
Quick conversion of online/office EDB to PST
EDB to PST converter supports exporting Exchange mailbox to PST in online as well as in offline mode. It makes sure that the user services do not get hampered and the Exchange administrators can quickly convert the mailboxes at one go without any glitches. In offline mode too, this software helps administrators to gain access to mailbox data even in server downtime.
Convert EDB to different formats
You can easily convert the EDB file to multiple file formats. Therefore, you can convert EDB to PST, EML, MSG, HTML, RTF and PDF formats. Conversion is quickest in the MSG and EML formats. EML files are accessible through Outlook Express and MSG files are accessible through MS Outlook.
Export offline EDB to Live Exchange/office 365
This software works best for helping you to export offline exchange mailbox directly to Live Exchange/Office 365 without manually going through the reconfiguration in Exchange. All you need to do is select the offline users, enter the credentials and export the data to the live Exchange Server/Office 365.
Converting Unicode EDB file
Along with so many advantages of this convert edb to pst tool, this software is capable of converting Unicode EDB file to PST format. This feature allows the user to remove incapability that they might find while working on the conversion process.
Selective Conversion
With the ability to perform selective conversion, user has the flexibility to convert single, multiple or all mailboxes at one go.
Restores accidentally deleted offline mailboxes
EDB to PST converter allows its users to recover accidentally deleted offline EDB mailboxes that lie within the 'Mail Retention Period'. This application is also able to recover deleted mailboxes from previously stored offline EDB files.
Search required emails in offline EDB
Searching for particular emails after conversion is made easy with this convert edb to pst tool. Users can now search for specific emails based on varied criteria such as 'To', 'From', 'Cc', 'Subject', 'Body', 'Attachment Name', 'Importance', and 'Item Type' etc.
Preview mailbox before conversion
Our EDB to PST tool enables it users to preview mailboxes before the actual conversion takes place. This way they can look at how their data looks before the process completes. Users can preview emails, attachments, notes, calendar entries, contacts and sent items etc.
Save and Load Scan information
Using this software, you can save scan information as an image at a desired location on the hard drive for any reference in the future. This image file can be loaded into the software at any point in time to convert edb to pst.