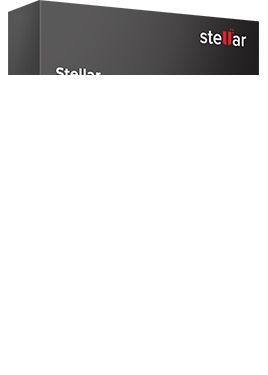 OST to PST Conversion Software
Effective and efficient OST to PST conversion of damaged/corrupt OST files into new PST files.
Risk-free conversion of OST mailbox items including emails, contacts, calendars, notes and journals
Supports conversion of encrypted OST files into PST files
Allows free preview of mailbox items before conversion
Saves the converted email items in multiple file formats such as MSG, EML, RTF, HTML and PDF file formats.
Compatible with MS Office 2016, 2013, 2010, 2007, 2003, 2002 (XP), 2000
Save upto 20 emails per folder with the free version
---
OST to PST converter tool easily converts OST to PST easily when you wish to move MS Exchange Server data or when the Exchange Server gets into non-functioning or dismounting stage. OST to PST conversion tool enables you to convert OST to PST file format without any hassles and data loss.
Mentioned below are some of the advantages of using OST to PST software:
Migrate from OST to PST
An OST file is basically a replica of the work you carry out on Exchange Server mailbox. This is saved on your local system and lets you work seamlessly in cases when Exchange Server is experiencing some difficulty in going online. Now conversion of OST to PST might be needed for so many reasons but some of the reasons might be: OST file is damaged/corrupt, OST file is located on another local system, etc. This software converts OST data to PST file format swiftly and extracts the entire data in the OST files which can be imported to MS Outlook for access.
Converting Exchange items to Outlook compatible format
OST to PST converter software allows all Exchange Mailbox items to be converted into PST format easily. The mailbox items may consist of emails, contacts, attachments, notes, journals, calendar entries etc. The tool is totally risk-free and averts any issues that may hamper the accessibility of data in the newly created PST file. You can stay assured that all the items will be converted without any hassles.
Save converted data to multiple file formats
OST to PST converter software also provides you with the option to search and save individual email messages from within the OST files. In case you don't have the time to convert the entire OST mailbox into PST, then you can select specific email messages that needs to be extracted urgently basis the criteria such as 'To', 'From', 'Subject', and 'Date'. Thus, the data can be saved into different file formats such as MSG, EML, RTF, HTML, and PDF formats.
Organized Mail Items
OST to PST converter software focuses on more organization of mailbox items. Once OST file scan is complete and the items to be recovered are discovered, the software allows you to sort and organize the email messages by Date, From, To, Subject, Type, Attachment, Importance etc. In addition to this, it allows you to improve scan result readability by allowing the user to segregate mails.
Interactive GUI
This software is equipped with simple yet interactive GUI that makes it working on this real easy. Instructions at every step make it easy for a layman to convert OST to PST with utmost ease. This software allows its user to preview object before conversion, offers choice of file formats for saving the converted data, and enables them to save the data at required location on the system and pick only important messages to be saved in PST files.
Converting encrypted OST file
Email users often encrypt their data or mailbox to safeguard important information from unauthorized access. OST to PST converter is helpful in converting or reviving data even from an encrypted mailbox as well. Even if the mailbox has been damaged and you have lost access to your encrypted OST file, OST PST converter rescues your data like a pro.
Free OST to PST Conversion
The free version of OST to PST conversion software lets you save 20 emails per folder. In order to do this, you just need to download, install and scan the OST file to preview the discovered data. This software saves 20 emails per folder when you click on the 'Save converted file' button.
Compatible software
This software is compatible with various MS Office versions including 2016, 2013 (32 bit version and 64 bit versions), MS Office 2010 (32 bit and 64 bit versions) / 2007 / 2003 / 2002 (XP) / 2000. In addition to this, this software also allows saving the recovered data in Office 365 format. All you need to have is Office 365 account.
Split and compact large PST files
This tool also allows two advanced options i.e. to create new PST file by Split and Compact. In order to compress the converted PST data, you can click on 'Compact and save PST' option and it will minimize the size of PST file on the disk. Another option is to split the large PST files. You can work on large PST files by splitting into small sized PST files.